---
JEWELRY REPAIR
---
Repair and maintenance of your jewelry is essential for it to last as long as possible. In the case of wedding rings, lack of timely inspection and cleaning can lead to gemstone loss. Sometimes that gem happens to be the center diamond of your engagement ring. However, this scenario is totally avoidable. At the time of inspection and cleaning , we can tell when there is enough wear to warrant new tips, rebuilding of worn or fragile areas, res-hanking or tightening of loose gems.

​We do all of the recommended maintenance and repair in house, so your treasures do not need to leave our studio. We have a microscope and other good magnification so you can see and understand whatever issues we may need to address. We give an estimate of cost and timetable for the work before we do any of the work, so there are no surprises.

​Come by for a complementary cleaning and inspection so we can take care of jewelry pieces before they become a more expensive problem.
---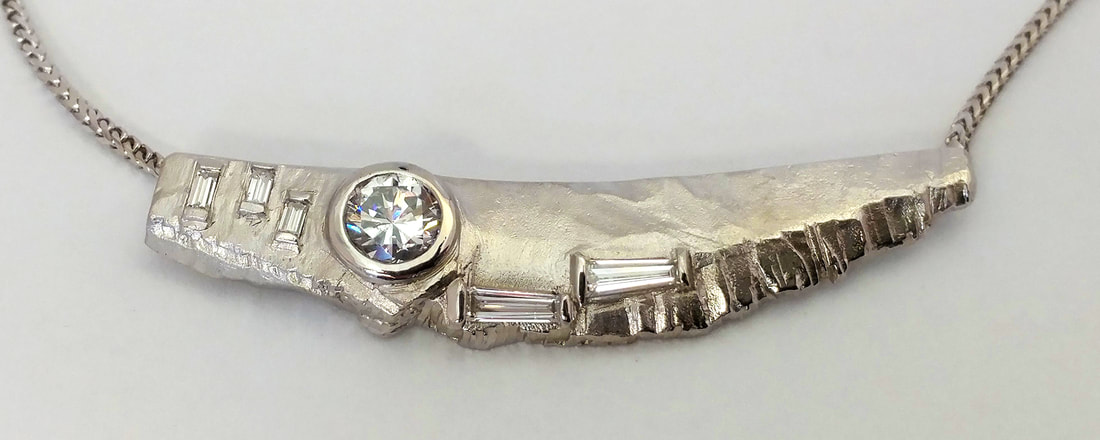 ---
RESTYLING OF FAMILY JEWELRY
---
When things become too worn for repair or you have acquired jewelry that is sentimental but not your style, then it may be time to Re-Style it! Jewelry can be modified, combined or completely re-designed to create a new, yet still sentimental and meaningful piece that is uniquely suited to you. We always give you a free consultation to generate the inspiration and ideas, cost estimates and timeline. An appointment is a good idea for this since we need to allow enough time to get to the heart of it with you.
​Call
503-496-1285
for your consultation appointment